Sunrise: .bio
The Starting Dot Ltd Registry has introduced a new gTLD, .BIO.
.BIO is already in Sunrise, with the Landrush phase beginning 11 July. The two phases will run simultaneously until 10 August.
GoLive will begin on 21 August 2014 at 3am PDT (10:00 UTC).
The registration period during Sunrise and Landrush is 2 years (renewals can be from 1 to 10 years thereafter).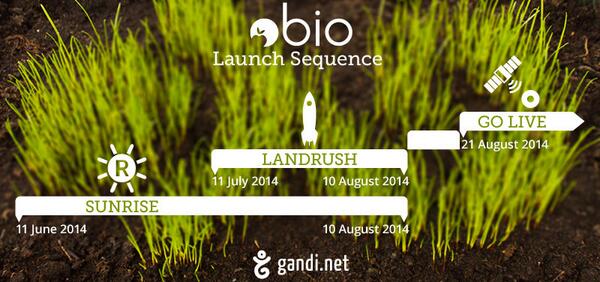 Prices at A rates are as follows:
Sunrise: $145.13
Landrush: $110.26
GoLive: $89.26
[Pre]register a .BIO?:
Tagged in
.bio
Domain names